With well over 20 plus years in professional limousine transportation, if it's dependable, affordable, luxurious transportation that you seek then we have your needs covered! Although in these tough times it can feel like transportation is a risk due to COVID-19, American City Express will assure you that our drivers take extra precaution by mandating masks inside all our vehicles and sanitize the inside and outside of our sedans/SUV's before arriving for your reservation. Going into November with the holidays arriving very soon, it is our top priority to provide the best and most safe service for your wedding, business event, or even a night out with friends. Our goal is to provide the very best experience for our customers arrival to their special occasion or event.
Our twenty-four hours a day, seven days a week service will always be available and there will always be a driver waiting for you at the airport! We ensure that you will not have to worry about anything as we take all Coronavirus precautions necessary. We have a wide variety of vehicles ranging from luxury sedans and SUV's to van's and limousines that will be sure to fit all passengers and luggage that is being carried with them. For any questions about our fleet of vehicles or to reserve A ride for your needs, be sure to contact us at
Looking for a ride to the polling Station. Call us for the ride to polling station in Middlesex and Somerset county and get %0% off. We are offering a deeply discounted rides to polling station so that Americans can choose the representatives. We see this as a way to contribute to our democracy!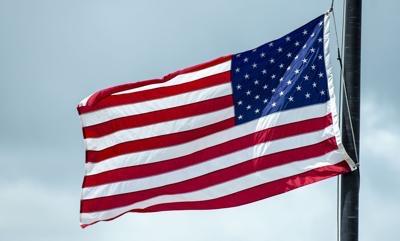 Coronavirus is on rise again and our nation is getting prepared for the 2nd waive of virus. We at American City Express are taking all the precaution needed to make your travel a safe one. before every trip we use Lysol Spray to disinfect the interior of the car, we use disinfectant to wipe door handles outside and wipe the inside door panel before every pickup. the cars are equipped with safety plexiglass partition to keep an additional safeguard between driver and passenger. Drivers are temperature checked before starting their shifts. Drivers wear the mask during the entire trip with passenger. We advice all passengers to have the mask on at all times for the duration of the journey. We take your health as our #1 priority. Use American City Express for your Journey to or from airport.
We all know that the Coronavirus has made many mundane activities more difficult, but did you know that parking in NYC is one of them? That's right, due to the pandemic, alternate side of the street parking rules changed this past summer. Street sweepers are working only two days each week instead of four. The change effectively means that more cars are staying parked in spots far longer than they used to be.

However, you don't need to worry about parking if you give us a call. Right now, through November 1, we're offering a 15% discount on all travel. If you're going into the city, save time, money, and your sanity by giving us a call. We'll get you there and home in comfort, safety, and with a little extra cash in your pocket because of our discount!

Are you a cruise person? As the weather gets colder, many people begin thinking about travel to warmer destinations. The current ban on cruise ship travel will expire on September 30. Right now, it's uncertain whether the CDC will lift the ban or extend it (for more details, see this article). The cruise lines have been working very hard to ensure that their ships will be safe for travelers.

Whether you're traveling out of the Manhattan, Brooklyn, or Port Liberty terminals, don't worry about parking your car for a week or more. At American City Express, we've got the vehicles to take you, any other travelers, and all your luggage in comfort and safety to your cruise and back home again. Just give us a call and get your suntan lotion ready!